Radios
Jump to navigation
Jump to search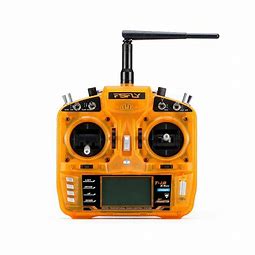 Combat robots usually use R/C hobby radio equipment.[1] This includes:
Many transmitters only work with a few models of receiver. The receiver must be bound (paired) with the transmitter for them to communicate. Most transmitters sold today can be set up to bind to multiple devices, so a single one can operate multiple robots, one at a time.
Follow directions to safely switch on or off your radio equipment without accidentally activating your robot's devices.

Choosing a Radio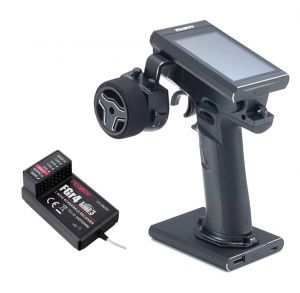 When choosing a radio there are many things to consider but there are three fundamental things that will drive your choice.
If you are looking to purchase a radio, take a look at the list of radios that are known to be suitable for robot combat.
Common problems
Since the radio receiver passes signals to the robot's Electronic Speed Controllers to drive the robot's functions, it can sometimes be difficult to determine if the problem is with the radio or the ESC. To make troubleshooting easier, solutions to common problems that affect the whole system are described here.
Team Run Amok's Ask Aaron site is a good resource for additional information and troubleshooting.
This section needs additional details.
Radio features and their uses
If you decide to study all the features of a radio control system, you'll run into language peculiar to those hobbies. Here is a guide to some of the abilities and specs your transmitter and receiver may have, and how they might be useful in robot combat.
Programming a radio